Services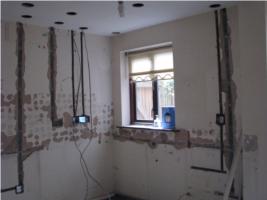 At Your Kitchen Tailor we provide a range of services to our customers - each project is tailor made to you. Among the work we carry out, we offer:
A free kitchen design service
We design your kitchen using the latest CAD (Computer Aided Design) tool - ArtiCAD. This not only helps us to fit the units you want into the space available, but it also produces a visual representation of the finished kitchen, which helps you to imagine what the kitchen will be like. Find out more about our Kitchen Design Service, available in Oxford and surrounding areas.
Stripping existing units and managing plumbing and wiring
Our engineers have the appropriate certification for the plumbing or electrical jobs they need to carry out, giving you peace of mind when you use our service. Everything is project managed by our Director, Phil Hudson, who takes pride in making sure that works are carried out to the highest standard.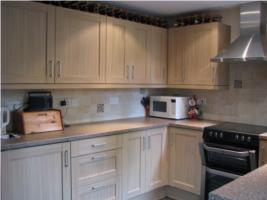 Supplying and fitting kitchen units and white goods
We supply a number of ranges of kitchens (please see our kitchens page) and can of course supply all the other kitchen equipment should you wish us to. Units are delivered to your kitchen already built, not in a flat-pack format, which reduces hassle and installation time.
Supplying and fitting tiles, flooring, and lighting
We use trained tile and floor fitters and certified electricians, to make sure everything looks perfect in your kitchen. Find out more about kitchen lighting here.
Above all, we TAILOR our Service to your Need
Need supply only or fitting only? We can do it.
Why not get in touch for more information?